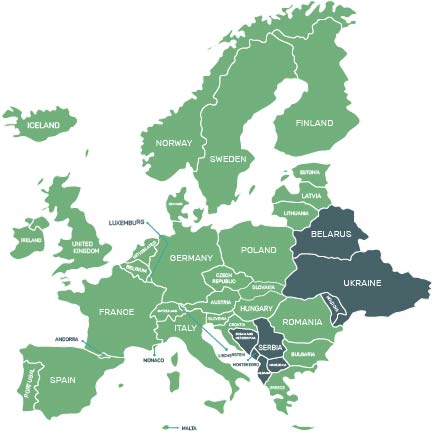 SHIPPING INFORMATION
The wheelsets that can be pre-orderd are available for the following countries:
Countries in the EU
United Kingdom
Norway
Switzerland
Iceland
Because we start on a pre-order basis, items will be shipped as soon as the wheelsets are ready to hit the consumer market. The estimated delivery date is mentioned on your order confirmation. As soon as it's possible, orders will be shipped directly. You will be notified as soon as your wheelset will be shipped, and you will receive a track & trace.
Please note that:
Shipping rates vary per country. These will be visible to you during checkout.
For customers from countries outside the EU only, the product price is based on the original sale price. As this includes tax, these customers can request a refund via our support (here). All taxes, import duties or additional charges covered during shipment are for the account of the customer.
Our R40 | 44 wheels are available worldwide.